TWENTY-FOUR HOURS A DAY • SEVEN DAYS A WEEK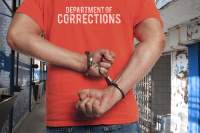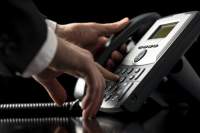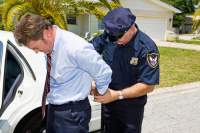 CALL US BEFORE YOU TALK TO LAW ENFORCEMENT!
CRIMINAL LAW
The Constitution of the United States provides the guidelines concerning your rights as a criminal defendant in the State and Federal courts. Don't ever go to court without an attorney! Call Mitchell J. Beers today for representation.
APPELLATE COURT
In the Appellate Court, the appellant must provide the materials necessary from the trial court, which will then be reviewed. The appellant record contains the trial court materials that the appellant would like to appeal.
Areas of Practice
Aggravated Assault and Battery
Animal Cruelty
Appellate Practice
Arson and Criminal Mischief
Burglary/Theft and Robbery
Complex Criminal Litigation
Criminal Traffic Offenses
Domestic Violence
Drug Cases, including trafficking and possession
of controlled substances
Expungement and Sealing
DUI/BUI
Federal Criminal Offenses
Felonies
First Amendment Cases
Forfeitures
Forgery and Fraudulent Practices
Gambling and Bookmaking
Indecent Exposure
Issuing Worthless Checks
Juvenile Cases
Kidnapping
Lewd and Lascivious Conduct
Misdemeanors
Obscenity
Second and Third Degree Murder
Sexual Battery
Sex Offenses/Indecent Exposure
Stalking
Theft and Robbery
Traffic Offenses
Vehicular Homicide
White Collar Crime
No case is ever routine. All cases are unique and receive the utmost care and attention to detail in preparing for your defense. Our attorneys will analyze and assess your case with the expertise and experience that are encompassed in our years of practice. You will receive the full benefit of experienced criminal defense trial counsel, and your case will be handled in a manner which will defend and protect you, as well as uphold your Constitutional rights.
Our attorneys will represent you from the investigation of the alleged crime through arrest.
Pretrial detention (bail)
Arraignment
Pretrial Motions including Motions to Suppress
for an illegal Search and Seizure
Identification or issues with confessions
Trial
Appeal if necessary
Our attorneys have handled cases in both State and Federal court and have the backgrounds, insight, knowledge and creativity, to present a defense on your behalf that is viable and credible. We have a team of experts in:
Pathology
Blood Analysis
DNA
Mental Health Experts
DUI (Intoxilyzer)
Identification and
many other areas