*TWENTY-FOUR HOURS A DAY • SEVEN DAYS A WEEK*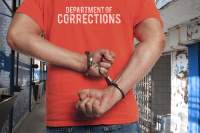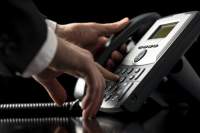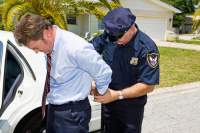 CALL US BEFORE YOU TALK TO LAW ENFORCEMENT!
CRIMINAL LAW
The Constitution of the United States provides the guidelines concerning your rights as a criminal defendant in the State and Federal courts. Don't ever go to court without an attorney! Call Mitchell J. Beers today for representation.
APPELLATE COURT
In the Appellate Court, the appellant must provide the materials necessary from the trial court, which will then be reviewed. The appellant record contains the trial court materials that the appellant would like to appeal.
AREAS OF PRACTICE- ALL STATE AND FEDERAL CASES
Homicide/Murder - 1st, 2nd & 3rd degree
Manslaughter
DUI Manslaughter/ Vehicular Homicide
Aggravated Assault, Battery
Aggravated Stalking, Child Abuse
All Computer Crimes
Animal Cruelty
Appellate Practices
Arson/Criminal Mischief
Battery on Law Enforcement Officer/Medical Provider
Battery/Aggravated Assault on persons 65 years of age and older
Battery or Molestation
Boating Under the Influence (BUI)
Burglary/Theft/Robbery
Carrying a Concealed Weapon
Child Pornography
Discharge of Firearm from a Vehicle
Dealing in Stolen Property
Domestic Violence
Driving Under the Influence (DUI)
Expungement and Sealing
Failure to comply with registration requirements
Fleeing and Eluding a Police Officer
Forfeitures
Forgery/worthless checks
Gambling and Bookmaking
Improper exhibition of a weapon
Kidnapping
Lewd or Lascivious Conduct or Battery
Lewd or Lascivious Exhibition over Computer Service
Neglect of a child
Obscenity
RICO/Racketeering Activity
Sexual Battery
Sexual Cyber Harassment
Sexual Offender/Predator
Shooting or throwing a substance/missile into a vehicle, building or home
Solicitation of a child/unlawful sexual conduct
Trespass
Viewing sexual conduct by a child
Voyeurism
No case is ever routine. All cases are unique and receive the utmost care and attention to detail in preparing for your defense. Our attorneys will analyze and assess your case with the expertise and experience that are encompassed in our years of practice. You will receive the full benefit of experienced criminal defense trial counsel, and your case will be handled in a manner which will defend and protect you, as well as uphold your Constitutional rights.
Our attorneys will represent you from the investigation of the alleged crime through arrest.
Pretrial detention (bail)
Arraignment
Pretrial Motions including Motions to Suppress
for an illegal Search and Seizure
Identification or issues with confessions
Trial
Appeal if necessary
Our attorneys have handled cases in both State and Federal court and have the backgrounds, insight, knowledge and creativity, to present a defense on your behalf that is viable and credible. We have a team of experts in:
Pathology
Blood Analysis
DNA
Mental Health Experts
DUI (Intoxilyzer)
Identification and
many other areas