*TWENTY-FOUR HOURS A DAY • SEVEN DAYS A WEEK*
ABOUT MITCHELL J. BEERS, ATTORNEY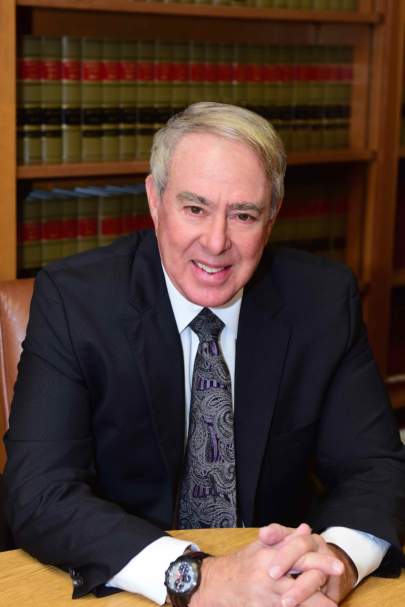 Mitch Beers began his career in office of the Public Defender, 15th Judicial Circuit of Palm Beach County, Florida. He initially worked in the trial division serving as a felony defense attorney and worked his way up to Chief of the Felony Division where he supervised eight felony trial attorneys. During his tenure as Chief, he was responsible for handling all capital cases (death penalty cases).
In Florida, death penalty cases require that two attorneys, a lead counsel and a second chair, represent the defendant. Mr. Beers is qualified to serve as the first chair attorney on all capital cases. He has represented defendants in numerous death penalty cases and has never had a client sentenced to death.
Mr. Beers has experienced attorneys in his office who concentrate on appellate issues when needed.
Every case, whether a misdemeanor or a felony, is very important to the client and is handled with personal attention, knowledge, skill, experience. In addition the client is kept up to date on the status of the case.
NO CASE IS EVER ROUTINE.
Mr. Beers entered private practice after leaving the Public Defenders Office and concentrates on criminal defense in state and federal cases. He has experience in state court handling all types of felony and misdemeanor cases including 1st degree and 2nd degree murder, manslaughter, sexual battery, drugs offenses including trafficking, domestic battery, DUI or drunk driving, driver's license revocations, violations of probation, internet crimes including sex crimes, firearm crimes as well as complex white collar crimes and all criminal matters.
Mr. Beers has handled Federal cases in the Southern District of Florida, Middle District of Florida and Northern District of Illinois.
HIGH PROFILE CASES
A Case of Mistaken Identity Overturned
A young man who was convicted with other counsel in a road rage shooting case was sentenced to 43 years in prison. Mr. Beers successfully proved that the attorney was incompetent and the identification was faulty. Eventually, the state dropped the case. This high profile case secured the freedom of an innocent young man who had been wrongly convicted.
Baseball Player Wins Freedom
Another notable case involved a retired professional Major League baseball player and winning World Series pitcher, accused of robbing a jewelry store. He went to trial and was found not guilty with the unique defense of insanity by voluntary intoxication due to his correct use of various prescription medications that were lawfully prescribed to him. These medications caused him depression, suicidal thoughts , hostility, emotional inability and impaired judgment thus making it a delusional episode which showed he had no intent to rob or any idea why this robbery occurred.